Fall migration is in full swing. We asked Lauren Rae, Ducks Unlimited Canada's national conservation biologist, for her tips on how to make the most of the migration season.
Visit butterfly royalty
Feathered wings aren't the only ones that will beat through the fall sky. Starting in September, monarch butterflies begin their migration south. If you happen to live in or near southwestern Ontario, Rae recommends a visit to Point Pelee National Park. "You can spot hundreds, or even thousands of monarchs. It's spectacular," she says.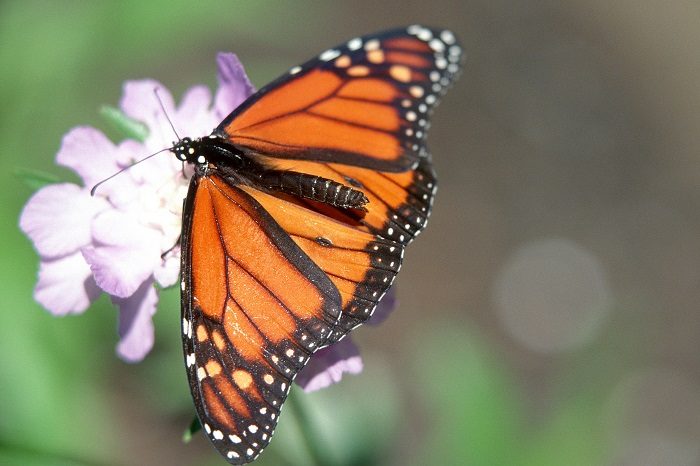 Count the early birds
If you're fortunate enough to live near a migratory flyway, catch fall migration at its finest hour: sunrise. Rise early, grab a pair of binoculars and walk or drive to a Ducks Unlimited Canada project near you. Then as the first slivers of sun begin to light the sky, count ducks and geese that fly overhead.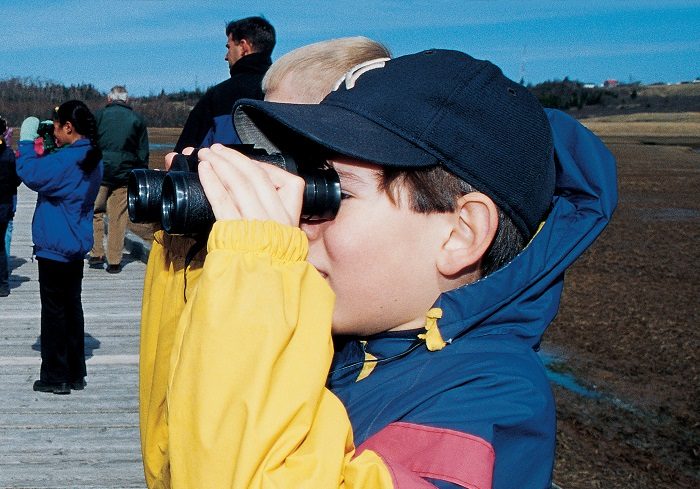 Hawk and hike
For the adventurous, Rae recommends combining two exciting activities: hiking and hawk watching. Don a pair of trusty shoes, and hit a trail where you might spot a hawk, or other raptor species. For help finding a hawk hotspot, consult the Hawk Migration Association of North America.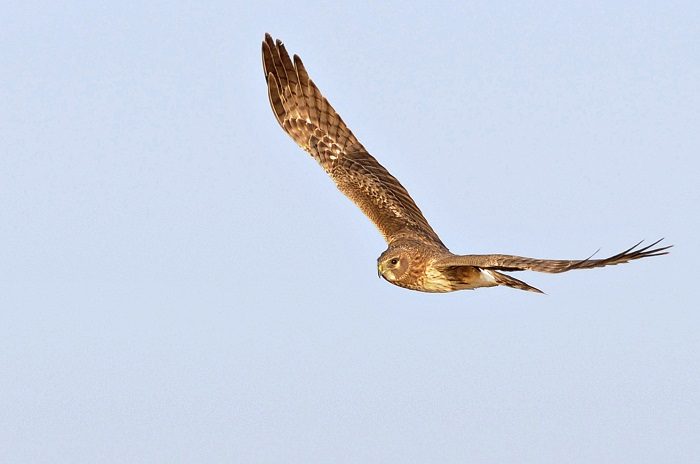 Paddle for perspective
Enjoy fall migration from a different perspective. Paddle or row your canoe or kayak on one of Canada's many lakes, rivers…or a wetland. "You may just end up sharing the water with some feathered friends," says Rae.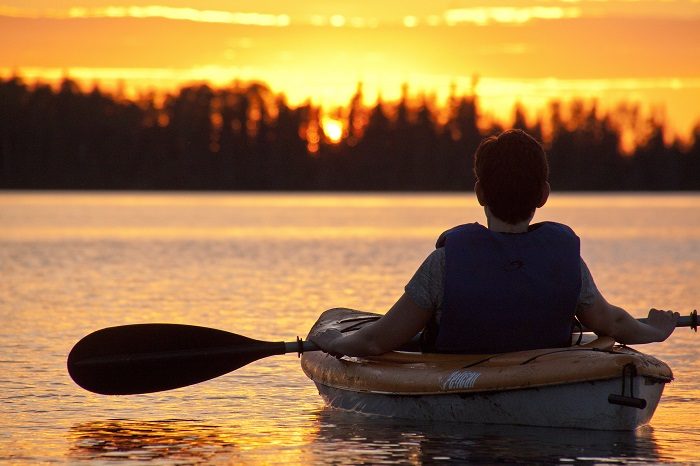 Capture the moment
Fall migration is the perfect time to practise your wildlife photography skills. The skies will be extra active with migrating birds, and rich fall colours will provide a beautiful backdrop for your subject. To capture the perfect sunset pictures, consult our helpful how-to.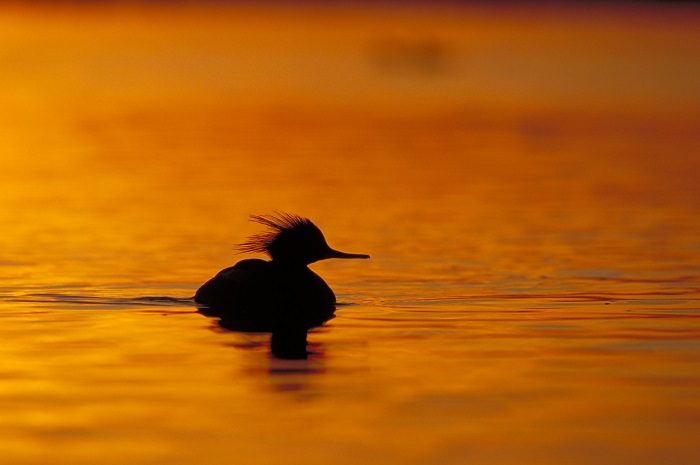 Band together
Get up close and personal with migrating wild birds by volunteering with a bird banding group. "It's such a special experience," says Rae. Bird banding provides researchers with important data about different species, and it's an opportunity for volunteers to learn more about the birds that enthrall us with their colour, song and behaviour.
Feel a bit hesitant about waking up in the wee hours of the morning? Perhaps this story will change your mind.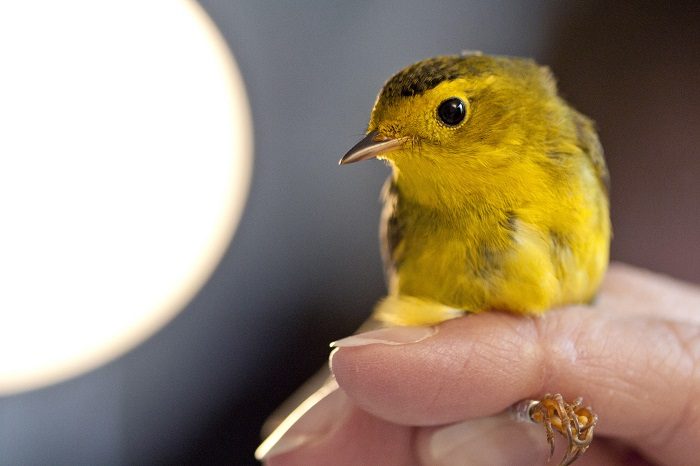 Get starry-eyed
Get out of the city to enjoy the sky on a cool, clear fall night. You'll spot brilliant constellations, and possibly hear thousands of feathered travellers overhead. Many migratory birds use the stars as a compass, that helps guide them north in the spring, and south in the fall.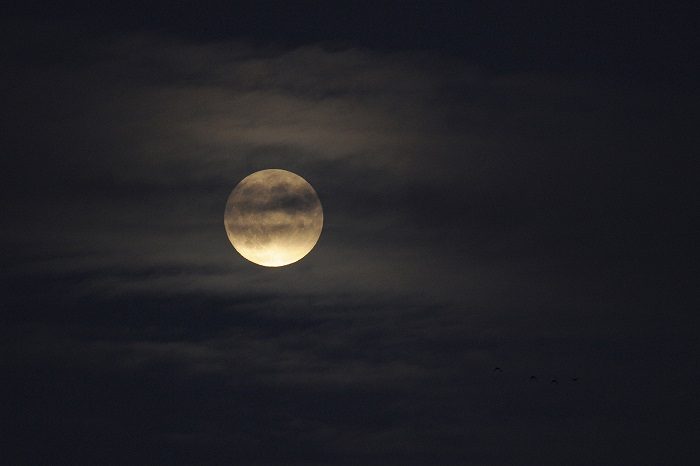 Geo-"catch" the migration spirit
Discover previously unknown-to-you crooks and crannies of your neighbourhood, province, or territory through geocaching. Aside from participating in a modern day treasure hunt, you may stumble upon a great birding site.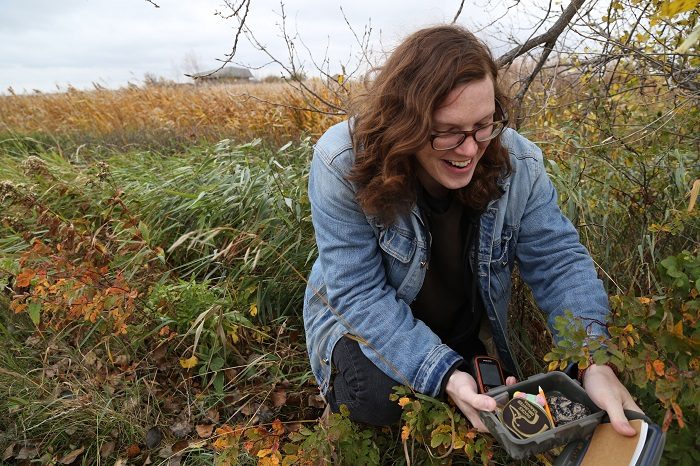 Passionate about your environment?
Receive email updates from Ducks Unlimited Canada to learn how conservation work is helping Canada's wildlife, wetlands and water.
We won't share your email with anyone. You can unsubscribe at any time.